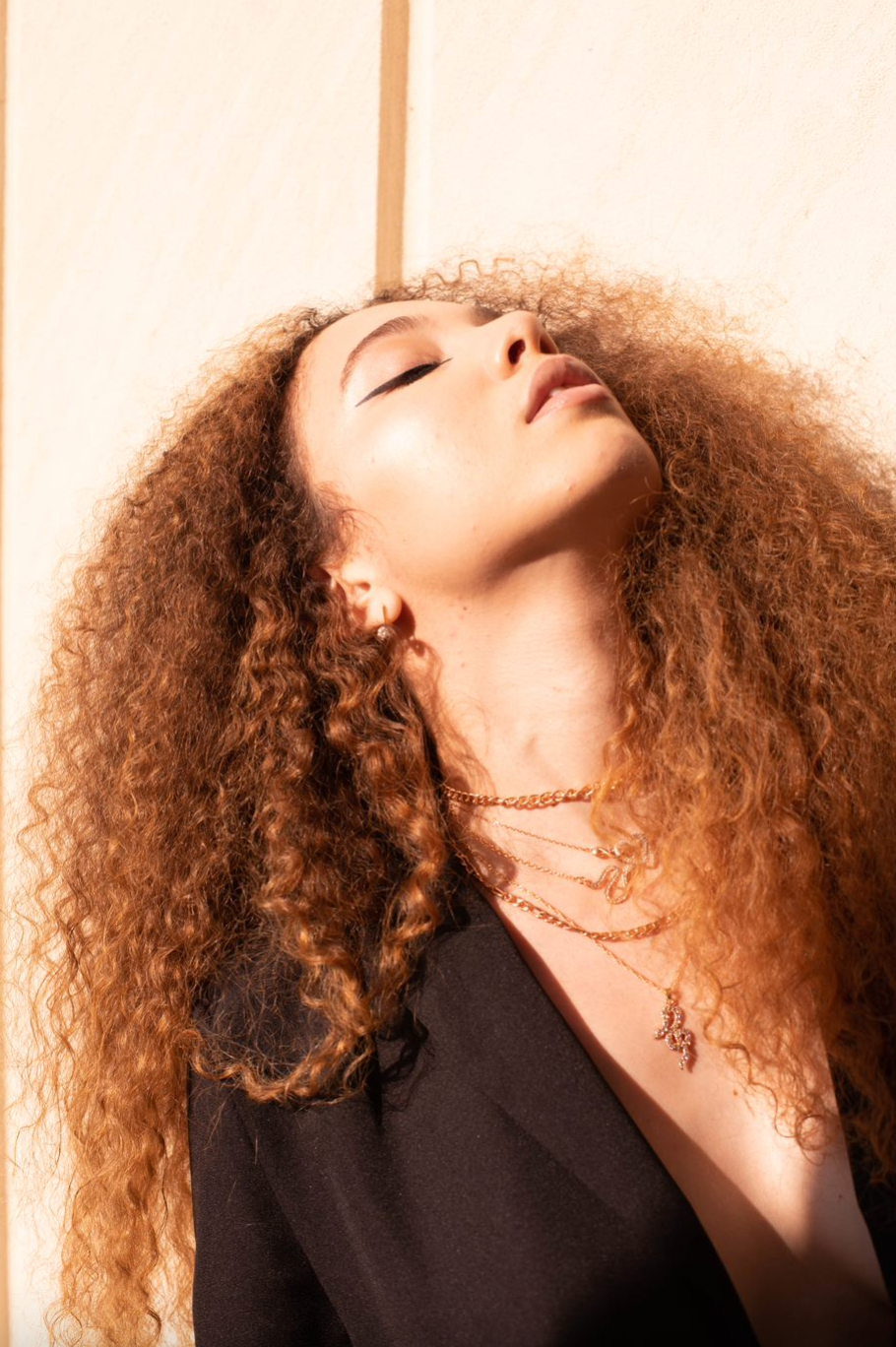 Loving Your Locks: 8 Tips & Tricks to Maintain Your Curls
Your luscious locks deserve all the love in the world! We know maintenance on a budget and time crunch can be a hassle, so we've come up with a simple list of seven tips and tricks you can do without flexing the wallet! So many of you want to know the best ways to maintain and sustain your hair, so without further ado, here are our top picks! 
1. Know Your Hair Type
While you may 

share your 

cur

ly locks with others

, 

it's

 

imp

ortant to understand that no hair is 

the same

. Your hair has its own personality, and before you 

seek

 to help your hair, 

it's

 important that you understand your hair's personality. 

Know what goals you have for your hair and what type of hair you have. In case you 

don't

 know, t

ake this hair quiz on our site to understand what hair type you are and what type of product works the best for you!
2. Comb the Curls
If 

you've

 been brushing your curls, stop reading 

right

 now, and t

oss 

away your brush. If 

there's

 anything that you take away from this article, it should be to toss the brush and opt for a wide tooth comb instead.

 Brushing your curls breaks them up and creates tons of frizz, which no one wants.

 

Invest in high quality combs if possible – trust me, your hair will thank you. 
3. Minimize Shampooing
Curly hair, 

more

 than any other hair type, needs a lot of moisture to preserve natural 

volume

 and density of the hair. 

Curly hair tends to be 

drier than straight hair, so skip the daily shampooing, as it only dries your hair out more. 

Instead

, shampoo every other 

day

 or every few days, if possible. Make sure you choose 

shampoos

 that are mild that don't strip away natural moisture and oils and don't forget to lather on the conditioner after. 
4. Cue the Conditioner 
To protect the essence of your gorgeous curls, you should never skip the conditioner - and don't be shy with the amount you use. 

 
5. Turn Down the Heat
Although so many of us love warm showers and soaking in the heat, unfortunately, your curls don't feel the same way. Hot water 

opens

 

up

 the hair cuticle and then dries it out, which contributes to lots of frizz, 

later on

. Although, washing your hair with cold water closes the hair cuticle, which leads to less frizzy and more 

glowy

/shiny hair. 

 
6.
All
of the Heat
Minimize how much you use your electric appliances, such as blow dryers, flat irons, curling irons, etc. These thermal tools often lead to breakage of your beloved locks. When you have time, opt for air drying instead of blow drying. If using these items is a must, opt for more 

high-quality

 

items

 that contain ionic properties, which do a better job of protecting your hair than your stan

dard appliances.
7. Spray? No Way.
When you can, stray away from hairsprays and mousses. Often, the alcohol within these products tends to dry, and therefore damage, your hair. No one wants crunchy curls!

 
8. Use Satin Pillowcases
Like we talked about earlier, preserving your hair's natural moisture is a top priority. Satin pillowcases help you do just that – they help your curls retain their natural moisture when you sleep. 

 
Well, I hope these quick tips and tricks will help you maintain your beautiful locks! If you're looking for natural, custom-curated products to blossom your hair with, shop here and find the product curated just for you.