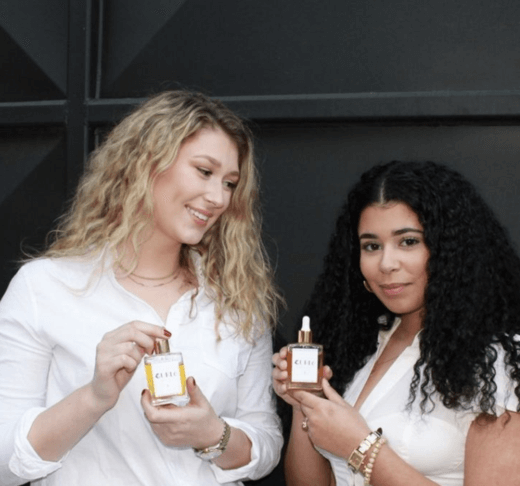 3 CURLē Tips for Photo Ready Hair
Picture day is just around the corner! Whether you're getting ready for your college ID picture, senior graduation photos, or your next corporate headshot, we have you covered with tips to empower you to skip that Drybar appointment before the big day. 
Avoid Thick Gels 
While gel-based curl definers can be a great go-to for everyday use, they might not be the best choice in front of the camera. Gels and other heavy products that create a cast over the hair, tend to reflect light from the camera, giving your curls a crunchy, wet look. They also can put a damper on your volume, making your hair fall flat in pictures. We recommend opting for a lighter definer, like our whipped
Curl Creme
, for a pillow-soft finish and absolutely no crunch. Other great options include dry mousses and products with lightweight ingredients like Argan and Sweet Almond Oil. If you choose to use a light hold gel on picture day, make sure to break the cast with an
ultra-lightweight oil blend
. 
Style for Success
Being mindful of your photo's staging is key to capturing the elegance and vibrance of your natural crown. Most school and business headshots are taken indoors, with limited space and time for restyling or touch-ups. We recommend styling your hair with at least some sections pulled up and out of the face, in case you need to do work or study prior to your picture. Half-up half-down hairstyles are a great option because they showcase your stunning curls and while giving a clear view of your face. Avoid high ponytails or crown height buns, which hide your curls and leave your face without any framing pieces. Of course, your photographer will help position your hair for the best angles and outcomes! 
Bring Extras
You never know when humidity or frizz will strike, so it's super important to carry some extra essentials to your photo session. In your cosmetics case, pack some extra hair elastics, small butterfly clips, and bobby pins to secure your hair back if your photographer recommends it. It also may come in handy to have a small spray bottle with water and leave-in conditioner to refresh your curls 15-30 mins before your pictures
.
Most importantly, don't forget your brightest smile and biggest confidence!